Listen to what our customers are saying!
Click on a customer testimonial category to hear what our customers are saying about TheraLife!
Dry Eye Problem Under Control
I am a 48 year old woman who was diagnosed with Graves Disease 5 years ago. Graves's disease tends to attack the thyroid gland as well as the eyes. My eye problem started about 4 years ago with severe dryness. I went to many doctors with NO success!!! They only suggested I continue to put eye drops and ointments in my eyes. This actually exacerbated my problem. I became very desperate, and then found TheraLife on the internet. I found relief within a few weeks and have been on a dose of 2-4 pills ever since. I DO NOT use ANY eye drops or ointments anymore. The supplements totally keep my dry eye problem under control. Once in awhile, I need to take 6-8 capsules, but after a couple of weeks, I usually can go back to about 4. I am extremely happy and grateful for finding TheraLife.
THANK YOU THERALIFE!!
*Note: Results may vary.*
M.S.
MaculaEye… Truly Remarkable
(Dr. Burton Worrell, Eye Doctor at advancevisioncenter.com:) We had a Dry AMD patient whose vision was at 20/1600. After taking MaculaEye, his vision improved to 20/800. A 50% improvement. Truly remarkable.
*Note: Results may vary.*
Dr. Burton Worrell, OD
I Highly Recommend TheraLife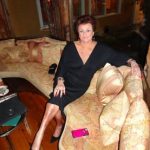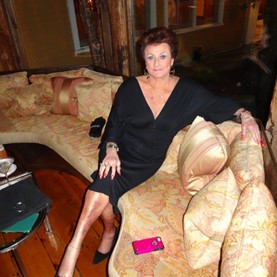 I have been buying Thera Life Eye for my mother for the past 10 years. She was diagnosed with chronic dry eye and had tried everything to try and get some relief. She tried all kinds of eye drops, and nothing seemed to give her any relief. I had heard about TheraLife and decided it wouldn't hurt to try. I ordered some for my mother, and after a month she began to notice a difference. We kept increasing the dosage until she felt it was enough at the moment to give her the relief she wanted. She was taking three pills three times a day. When her eyes felt good she remained on this program for several months. I then advised her to try and gradually decrease the amount she was taking. She did until she actually got down to what she is taking now, which is two pills twice a day. Two in the morning and two at night. This product has helped her tremendously. I even took the brochure to my eye doctor and told him how much it helped my mother, and he was very interested in researching the product. He thought that would be a great product to suggest to his patients with chronic dry eyes. My mother is now 102 and ½ years old and says she doesn't know what she would have done without this product.
I highly recommend TheraLife for anyone who has been told they have chronic dry eyes. Good Luck!
*Note: Results may vary.*
Ginnie M.
I Am Referring Everyone
I have suffered from dry-eye for nearly 20 years. My eyes would be terribly dry and constantly stinging and really red and bloodshot. A former employer actually accused me of being an alcoholic and drinking during work hours. After using countless different types of eye drops and gels, nothing ever worked. I got a prescription for prescription eye drop from my family doctor and after enduring 6 months of that expensive nonsense and even worsened redness, I threw that away.
I found TheraLife on the internet. After starting TheraLife capsules along with the fish oil this past March, I am stunned. It took approximately 3-4 weeks and my eyes are nice and white with no burning or stinging. My eyes actually shine with a healthy sheen to them. I am referring everyone that I run across with dry-eye symptoms to call TheraLife. I am a Medicare health insurance agent and have over a thousand clients. It's surprising how many people suffer with this ailment.
Thank you TheraLife so much for ending my agony. Please feel free to use my testimony.
*Note: Results may vary.*
L.W.
Feeling Dramatic Relief
I am 43 years old and started suffering from severe dry eye syndrome several months ago. I'm here to tell you that I'm a living, walking miracle. My condition was so severe I barely wet the tip of the filter paper on the Schirmer tear test and showed corneal staining along the outer edge of the cornea. I had to use artificial tears every 10-15 minutes along with night-time eye ointment. My ophthalmologist only wanted to talk about punctal plugs and Restasis. Now, thanks to you guys I don't need either one. I started taking the TheraLife eye regimen 2.5 weeks ago along with the flaxseed oil and fish oils, and in two weeks or less I stopped having to use any artificial tears or ointments – haven't had to use them for 3 straight weeks and counting. And to make things even more interesting, the air has actually been a little drier over the time period when I started feeling dramatic relief. Thanks again.
*Note: Results may vary.*
Nick
Completely Removed All Eye Discomfort
Over the last 21 months since we made out first purchase from TheraLife Inc, my wife has had amazing success with your TheraLife Eye Enhanced. No other product has come anywhere near to curing her dry eye. Before starting your recommended dosage of TheraLife Eye Enhanced and Omega-3 Fish Oil, her dry eye was so bad that she had a very painful ulcer in her eye. As recommended by you, she completely stopped using all other temporarily expedient, prescribed products. Although she understands that she must continue to take a maintenance dosage for the res of her life, your TheraLife Eye Enhanced has completely removed all her eye discomfort. All she has to do if she detects a slight return of mild symptoms is to temporarily increase dosage for a day or so.
*Note: Results may vary.*
R.M.
Significant Improvement
I am a very satisfied customer & am extremely happy to report that, after suffering for 2 years with stage 2 dry eye, I noticed significant improvement from the eye burning symptoms of my condition. Within 2 weeks, TheraLife has given me Quality Life! Thank You.
*Note: Results may vary.*
T. G.
A Product That Actually Works
I'm 48 years old and have suffered from dry eyes for six years. I tried everything. Nothing seemed to work for me.
I was very skeptical about this product since nothing seemed to work for me. But I was amazed by this treatment. After two weeks, my eyes were feeling so much better. The pain was gone, my eyes were not nearly as dry, and even the redness improved.
I recommend this product to anyone that suffers from dry eyes.
Thank you TheraLife for making a product that actually works.
*Note: Results may vary.*
D. G.
I LOVE This Stuff!
I was diagnosed with Dry Eye disease a few months ago, and the only treatment the ophthalmologist offered was prescription eye drops. Using something in which the mechanism of action is "unknown" and that has a spotty success rate didn't sound good to me…. so I was happy to find out about TheraLife Eye on the web. Even MORE happy when I took my first dose and woke up the next morning with bright white eyes that didn't hurt. I went so far as to take photos and send them to my friends and family — "Look! White eyes!!" I LOVE this stuff!
*Note: Results may vary.*
Rosanna
Vision is Almost Normal
I have had dry AMD for years. I see wavy lines on the Amsler Grid and fuzzy images that require the use of magnifying glass in order to read. After taking TheraLife MaculaEye for 1 month, I already noticed an improvement in my Amsler Grid readings. After 3 months, my vision is almost normal. I can drive and read without aids. I really notice the difference if I stop taking the TheraLife MaculaEye. I am now on 4 capsules of TheraLife MaculaEye per day, on maintenance, and am very happy. I will be happy to share my stories with you regarding TheraLife MaculaEye.
*Note: Results may vary.*
B.W.
Within Days, Miracles Started
I was suffering from severe dry eyes ever since a Lasik operation in April 2005.The doctor told me to put more eye drops and gave that old salesman pitch "Oh that's normal, it will go away eventually. Yours might just take a longer time. Don't worry". Months and then a year have passed and still there is not much improvement. Although my vision is 20/20, the dryness is killing me like mad. By the way, I had my Lasik operation at the National Eye Centre.
After taking your TheraLife pills, within days, miracles started to happen. My eyes gradually became more watery and brighter week after week. I no longer feel that sudden pain I used to feel when my eyes were exposed to immediate bright sunlight. But of course, those carrot juice and cod liver oil suggestions also help to enhance recovery. But the main formula is still TheraLife life capsules. Believe it not, my vision should now be superman 10/10! And now, I just need to put in those eye drops once or twice a week.
The online order form is also easy to use and delivery is super fast. From USA to Singapore takes less than a week!
A one thousand and one thanks to the doctor and staff who have invented TheraLife and made it affordable!
Thank you!
*Note: Results may vary.*
Robert Loh
Highly Recommend It
I have Rheumatoid Arthritis, which is one of the autoimmune disorders. My dry eye problems began last year. I started to notice that when I was driving I was blinking a lot because the light was bothering my eyes. We also moved to the mountains, and it is very dry due to high altitude; this further aggravated my dry eyes. In the morning my eyes were stuck with gooey stuff. I could not read for long or watch T.V. because of the constant blinking. I also felt as if something were in my right eye. I could not wear eye makeup because of the irritation.
I went to my doctor, he told me to run a vaporizer and use over-the-counter eye drops; none of this helped. I had friends who had also gone to their eye doctors for help and weren't helped very much. One was given a supply of prescription eye drops (You know which one it is. I cannot mention the name here.) which made her eyes feel worse.
I found TheraLife on the internet and tried TheraLife Autoimmune Dry Eye formula. I noticed a difference in one week. This is an amazing product. I highly recommend it.
I have told my friend about ThereLife, and she is going to try it!
One note of caution: I did find, as warned by TheraLife, that if I drank alcohol or caffeine some of the symptoms came back, so I am being very careful about that so that my eyes will continue healing.
*Note: Results may vary.*
P.H.
I Am Amazed
I am a new user of the TheraLife Eye Starter Kit. I just received it in the mail today. I just am now on my second gel cap. I just washed my eyes out with COLD WATER, and I am amazed at the fact that my eyes are not trying to severely water up on the sides and then make all the rest of the eyes water up, as I have over producing tears (severe watery eyes) from Dry Eye. My eyes used to be so watery that they would water up and run down my face. Then I used to wash them out with luke warm water and luke warm water soaks, and I used to used prescription eye drops and Tetracycline Pills and warm water soaks, and my eyes were still so severely wet that I could not stand it. I have been having this condition for 4 years, and I have tried everything from Refresh Eye Drops to two different kinds of thick gels to put on the eyelashes and on the eye lids, and nothing worked up until I found Thera Life Eye products. If this product can get my eyes this good for only being on my second pillso far I am amazed at this. I can't wait to see what my eyes will be like when I finish the starter kit. I will be a TheraLife user for as long as I need to use it. Oh, also I have found out with my over producing tears (severe watery eyes) from Dry Eye that it's important to drink LOTS of water every day, and, if you can, to keep a bottle of water with you at all times and take sips from it every so often. I learned you should also eat lots of fruit and vegetables, especially leafy green vegetables, and take Fish Oil (use only pharmaceutical grade oil) and Flax Seed Oil (use only organic) and Evening Primrose Oil. I also got a humidifier. With the humidifier, keep it in the same room you are in, and if you leave a room and go to another room for a length of time take the humidifier with you. You will be amazed at how the humidifier, TheraLife eye products, Fish Oil, Flax Seed Oil, Evening Primrose Oil, fruits and vegetables, and water will do for your Dry Eye condition. Oh, also, try to cut down on coffee and cold drinks (soda, pop) as these drinks lead to dehydration. I am going to start telling everyone about the amazing thing TheraLife Eye products has done for my eyes. I will also tell my doctor about this also. Oh, one other thing: take breaks from computer use as it will greatly help with dry eye. Thanks.
*Note: Results may vary.*
L. M.
A Wonderful Product
I was diagnosed with Sjogren's syndrome 4 years ago. I tried everything my doctor suggested. Nothing really worked for me. Then a co-worker recommended TheraLife. I called, and they were so helpful in getting me started and are very knowledgeable too. After about 2 months, my eyes had improved so much. My dry mouth has improved as well. I work in a casino where the air is VERY VERY dry, and without TheraLife, I don't know what I would do. Thank you for creating such a wonderful product.
*Note: Results may vary.*
J.K.
Miracle For My Eyes
I was diagnosed with Sjogren's syndrome and have extremely dry eyes. My eye doctor described my eye lids and cornea as being chapped. She said it was dangerous on the cornea, as it could make a tear. I tried other treatments for over a year – over-the-counter drops, gels, and finally prescription eye drop Restasis, which I could not tolerate. I was desperate. Then my sister told me about TheraLife.
It has been 2 years since I have been on TheraLife Autoimmune. I saw my eye doctor recently, and she examined my eyes. There wasn't any trace of chapping, my tear level was better, and tears are staying in my eyes longer.  She was amazed.  She said it was a miracle.  I showed her the bottle of TheraLife which I brought with me.  She said she was going to see your website, and see about referring other patients to use your product!  She was truly amazed!
I'm so glad I found your product. It was like a miracle for my eyes. I wouldn't be without it.
Thank you for everything
*Note: Results may vary.*
M.G.
My Eyes Feel Normal Again
Tis the season to give thanks! I certainly give mine for TheraLife! I cannot believe I am getting down to only two to three or four capsules a day. One in the morning seems to last all day. How amazing is that?
I have very severe dry eyes, and used eye drops constantly with no results. First time I tried TheraLife Eye, I took it for 2 weeks and quit. This time, under the gentle guidance of Dr. Yang, I took TheraLife Eye capsules for one month, and my eyes feel normal again. I gradually decreased the TheraLife Eye dosage – now I only take 2-4 capsules per day.
I will make an appt. with my ophthalmologist for check-up, and he says my eyes are doing so well.
*Note: Results may vary.*
E. M.
Completely Solved This Condition
After having LASIK eye surgery 2 years ago, I developed Chronic Dry Eyes.   I was given several types of gels and eye drops to help this condition, but they did not work and caused the eye lid to become puffy and sore.
I searched the internet and found TheraLife.  I am two months into taking the TheraLife Eye it has completely solved this condition. 
Within weeks, the soreness reduced and swelling went down, and now I rarely have dry eye symptoms at all.  I take a low maintenance dosage on daily basis to keep dry eyes away.
I am so happy with the results and finding TheraLife.  Dr. Yang has emailed me with lots of support and knew exactly what to suggest and the cause.
I cannot recommend TheraLife highly enough. AMAZING. THANK YOU!
*Note: Results may vary.*
D.S.
Dryness Was Gone
I first discovered TheraLife when I had my first cataract surgery two years ago. I had a very dry eye after the surgery and the doctor wanted me to use a prescription Restasis product for the dryness. It was expensive and besides, I did not want to take another prescription medicine. After a couple of weeks of using TheraLife Eye, the dryness was gone. I actually stopped taking TheraLife Eye and was doing fine.
When I had my second cataract surgery, the dryness and irritation became very severe, so I went back to TheraLife Eye. It has worked again, and I would recommend starting to take TheraLife a few weeks before the surgery to promote healing after the surgery and continuing to take it until the eye is healed and comfortable.
*Note: Results may vary.*
H.J.
Noticed A Marked Improvement
I have rosacea and have been struggling with a severe chronic dry eye condition, diagnosed by my ophthalmologist nearly two years ago. None of the treatments prescribed worked – not punctal plugs, antibiotics or prescription eye drops. It was so bad that I was getting corneal abrasions, forcing me to miss work and spend many days lying in bed with my eyes closed. While the steroid eye drop I was prescribed for the corneal abrasions does help, it is not safe to be used on a long-term basis because of the potential side-effects (glaucoma, etc.). My eyes were also extremely sensitive to the sun, even with my sunglasses on. I was beginning to feel totally helpless, as if the quality of my life was slipping away from me, and I couldn't do anything to stop it! That changed the day I discovered TheraLife Eye Enhanced on the internet. I noticed a marked improvement in my eye condition since taking the TheraLife Eye Enhanced and the TheraLife Fish Oil. It has been two months now. I'm so very grateful that I discovered this wonderful product. It has changed my life for the better, one day at a time!
*Note: Results may vary.*
S.S.R.
Changed My Life
I have had chronic severe dry eyes for many years. I am writing to let you know how thankful I am for your product – TheraLife Eye. It has virtually changed my life. Instead of ALWAYS thinking about my sore, red, dry eyes, I NEVER think about them anymore. And every time I look in the mirror and see my bright, wide, youthful looking eyes I make a little wish that your company is thriving and I will never again have to be without TheraLife Eye capsules. You know, when your eyes are red and you squint in discomfort, you really do look older.
I'll be traveling to Las Vegas soon and am anxious to see how I do in the desert air. Wish me luck! A bottle of TheraLife Eye will be in my purse for sure.
Thank you, thank you, thank you.
*Note: Results may vary.*
C. L.
Astounded
I am astounded at how quickly this product helped my eyes. After taking only three doses, the pain in my eye was gone. Bless you. Bless you.
*Note: Results may vary.*
Singermom
Substantial Relief
I was suffering from dry eyes from last 2 years, used prescription eye drops but there was no relief. I have been using TheraLife Eye Enhanced from last 3 weeks, now I am using artificial tears only 2 to 3 times a day; before I was using eye drops every hour. There is substantial relief from the dry, gritty feeling after using this product. I've realized it is very important to take regular breaks from the computer. Washing eyes with cold water for 10 minutes helps. Within one month, my dry eyes are great. I am from India. Once again thanks to TheraLife eye enhanced.
*Note: Results may vary.*
A. K.
My Eyes Were MUCH Better!
I have suffered from allergy eyes since I moved to California from Michigan 5 years ago. I have tried Claritin, Zyrtec, Allegra over the counter allergy medications with no relief! I tried drops but they just helped temporarily. I was going to give up until a friend referred me to TheraLife. Within the first week and a half of taking TheraLife enhanced my eyes were MUCH better! I could not believe it. I have even been able to stop taking my allergy medications and eye drops.
*Note: Results may vary.*
Shanti Kumar
You Have Saved My Eyes
Your TheraLife Eye products are the answers to my prayers for a relief of my chronic dry eyes I have suffered for so long. I have tried every lubricating eye drops there is, punctal plugs, Restasis, etc. with no help. What made it worse was that, I was told by some of the conventional eye doctors that there is no specific cure or relief for dry eyes. This statement gave me more challenge to seek other alternative way of healing, and I thank God that I found your website. You have saved my eyes, my self esteem, and my self worth. I cannot thank you enough for these amazing products that you have formulated. I know that you are helping a lot of people out there other than me. My heartfelt thanks and gratitude from the bottom of my heart.
*Note: Results may vary.*
E. B.
Having Great Relief
Thank you so much for the advice. I appreciate it. I have been suffering from this condition for almost 50 years. I have had the punctal plugs put in both eyes, but even that didn't work. I do take Levothyroxine because I had the radio-active iodine treatment way back around 1964. I was told I had hyperthyroidism by my doctor at the time. My eyes have always been red and uncomfortable (gritty). I thought I was the only one in the world with this problem and have been so embarrassed. I have even had people think I was an alcoholic or on illegal drugs. They don't understand and can be so cruel. I even had a co-worker tell me I looked like a vampire! However, I am having great relief since being on the Eye Enhanced autoimmune treatment and will continue taking the capsules. Thank you so much!!!
*Note: Results may vary.*
Mary A. Miller
Happy To Discover Your Product
My eyes are doing very well, thank you. After some experimentation I've settled on a regular dose that alleviates the discomfort I was experiencing. Taking just one capsule in the morning and again at night keeps them feeling normal. I was so happy to discover your product. No one I spoke to, including doctors and specialists, while my symptoms got progressively worse, even knew such a treatment existed.
*Note: Results may vary.*
S. G.
Wonderful Added Benefit
I have Rheumatoid arthritis and chronic dry eyes. My dry eye symptoms continues to improve. The biggest miracle of all with TheraLife Autoimmune is that my very painful right knee continues to improve as well! I have two kinds of arthritis, osteoarthritis and Rheumatoid arthritis. Last year the pain was so bad that I could barely walk; my husband had to get the groceries. After taking the TheraLife Autoimmune for about 3 months for my dry eye condition, I began to notice that my knee felt better. Now I am close to walking normally. The knee improvement started after having taken TheraLife for 3 months. I was using a cane, and now I don't need it, I am just amazed. I was not expecting this wonderful added benefit. Thank you so much.
*Note: Results may vary.*
P.H.
Making A Difference in My Life
I went to my doctor approximately 1.5 years ago complaining of severe discomfort in my right eye. The only way I could describe the pain was as if someone splashed hydrochloric acid in my eye. Any type of wind provided by the air outside or the AC/heat made it worse. I could not stand to be in a room that had an overhead ceiling fan. I went to my eye doctor, and he said I was suffering from dry eye syndrome. He gave me some lubricant drops, steroid drops antibiotic drops and installed temporary punctal occlusion plugs into both eyes. This offered me absolutely no relief. He then prescribed Restasis which only burned my eyes and provided me no relief. He then recommended that I only use preservative free eye drops. I tried every brand available and all of them offered me about 1 second of relief. I would apply warm compresses and that did not help. By evening I could barely see due to blurring of vision. I returned back to him after four months, and his reply to me was simply, "Don't wear eye make-up, instill the preservative eye drops as I prescribed and just learn to live with it." Obviously, I was not happy with his answer and, as a nurse. decided to do additional research on my own. What I read was horrifying. What I read was that if left untreated, dry eye syndrome can lead to desiccation of the corneal epithelium, ulcerations and perforations of the cornea, increased risk of infectious disease, and, potentially serious visual impairment and blindness. One night out of pure desperation I decided to continue on with my research. I could barely read because as the day progressed the blurring of my vision got worse. I plugged in "What is the best treatment for dry eye syndrome." TheraLife products immediately popped up, and I put in an immediate order. I have been on the product now for at almost a year. In addition, my diet contained absolutely no Omega 3 or fatty acids, which my eye doctor never even questioned. I went to my eye doctor and requested a prescription Omega 3. In addition, as recommended in the TheraLife brochure I started taking evening primrose oil and flaxseed oil. Within a few days the improvement was absolutely amazing. My pain went from a 10 on a scale of 1-10 to about a 2. On occasion I will still have discomfort, but nothing will compare to what I went through. I think this doctor that I went to, who is well known in his field, should be ashamed of himself for not offering me other alternatives. Thank you again TheraLife for making a difference in my life. As a nurse, I have recommended your product to many people and will continue to do so.
*Note: Results may vary.*
D. H., RN, BSN
Suggest You Take These Capsules
Last year I was diagnosed with keratonconjunctivitis Sicca, a serious eye condition, and was told my by doctor that it was incurable. The doctor gave me drops to help with the discomfort. I am a natural health practitioner, so I researched and found the TheraLife site on the internet. I started taking the TheraLife Eye Autoimmune Capsules and had been on them 6 months when I was due to go and have a check-up on my eyes. They couldn't believe that my eyes were completely clear! Of course when I told them what I had been doing (i.e taking your capsules), they looked at me as if I was crazy. Why won't these professional in the main stream medical field accept and embrace the natural health field? To anyone who has problems similar to mine, I really suggest you take these capsules – they do work!
*Note: Results may vary.*
J.C.
Now I Can See
I am 75 years old and have been diagnosed with dry AMD. At the beginning, I could not see out of my right eye – my doctor told me it was 20/200, and told me about MaculaEye. I took it for 2 months, and now I can see. My vision went to 20/70, and I can see letters. Thank you TheraLife.
*Note: Results may vary.*
G.S.
Energized and Happy Again
I am a 64 year old female engineer. I use the computer daily. I had dry eyes for more than 20 years. It had not bothered me too much until last spring. One morning while driving to work, I felt a sudden sharp pain in my right eye. It was like someone stabbed my eye with a knife. Since then my eyes were constantly tearing and burning. I visited four eye doctors. They examined my eyes and concluded that I had severe eye inflammation (Blepharitis) due to dry eye and allergy. They prescribed expensive eye drops like Pataday and eye gels. The medications did not help much, they just gave me temporary relief of the symptoms. I was afraid of sunlight and had a hard time driving even with double sun glasses. It bothered me so much that I considered retiring from my job. One day my son called me and told me that his co-worker had similar problems and that he claimed Theralife Eye supplement saved his life. My son sent me two bottles of Theralife Eye supplement as Christmas gift. I followed Dr. Yang's instructions, and after about a month I started to feel my own tear film come back and started to have more tolerance toward sunlight. The tearing and burning sensation gradually faded away. I consulted with Dr. Yang from time to time. She recommended I take Theralife women's menopausal support formula to ease my dry mouth and heart palpitation problem. She encouraged me to exercise and cut back on caffeine intake. Now I feel energized and happy again. Thank you, Dr. Yang!
*Note: Results may vary.*
Judy
My Life Became Much Better
I had a bone marrow transplant (using marrow donated by my sister) almost 4 years ago, due to leukemia.  I ended up with a very bad case of graft vs. host disease, where my sister's cells were attacking my soft tissue, skin, mouth and eyes.   This has left me with very dry eyes.  I virtually had no tears and could not open my eyes without a lot of pain.  The graft vs. host has since been treated, but my eyes remained very dry.  I went on prescription eye drops and permanent eye plugs, but my eyes were still dry.  I finally searched the internet and came across TheraLife. I tried the TheraLife Eye Enhanced therapy along with the Fish Oil.  After about 2 months of taking the eye therapy, my eyes and my life became much better.  I have been faithfully taking TheraLife Eye for about 2 1/2 years now and I honestly don't know what I would do without this eye therapy.
Thank you for making such a great product.
*Note: Results may vary.*
V.V.
Very Pleased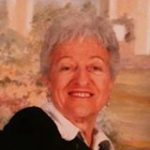 I have been very pleased in my dealings with TheraLife over many years. Since I have followed their advice, my blepharitis, which flared up often before, has not come back. I also no longer suffer from dry eyes now that I have been steadily using TheraLife eye capsules for 4 years.
*Note: Results may vary.*
Judith H.
Can't Believe I Have Such Total Relief
I hesitated to order these pills because of the disappointment I experienced with other companies' products. I'm so glad I gave this a try. I had dry eyes before Lasik surgery in 2007 and was still told I was a good candidate. After Lasik, two eye doctors diagnosed me with chronic blepharitis and age-related dry eye syndrome. I was miserable, and all I could think of was how dry, red and painful my eyes were ALL THE TIME! I was on prescription eye drop and an antibiotic drop. Both were very expensive. I started with the recommended four capsules of TheraLife Enhanced twice a day and after taking the pills after meals and reducing the dosage to two twice a day after my symptoms were gone – really helps. I still can't believe I have such total relief, and I am so grateful for TheraLife Enhanced. I very rarely use the lubricating eye drops I relied on before.
*Note: Results may vary.*
C. L.
I Can't Believe It!
I've been taking TheraLife Eye Enhanced for 2 weeks, and I can't believe it! My eyes feel so much better, I am less sensitive to sunlight, and the white stringy mucus coming out of my eye's corner has almost stopped. Before taking TheraLife Eye, my eyes felt so uncomfortable, sandy, gritty and watery. These pills are worth every penny.
*Note: Results may vary.*
E.M.
Could Not Live Without It
I have macular degeneration in both eyes. My doctor measured me 20/80 in one eye and 20/70 in the other. I could not see any lines or letters. In 3 months of taking TheraLife, my vision was improved to to 20/60 and 20/45. I can see 3 lines and 15 letters. Now I can drive. I could not live without it.
*Note: Results may vary.*
C.H.
It Has Helped Me
I have been using this product for 2.5 years. It has helped me, and I no longer have 'dry eyes.' I take one pill 2x a day. I also drink lots of water, eat carrots, cut out most wheat products, etc. following the advice in your brochure. I very rarely have to use OTC eye drops. Thank you for a great product.
*Note: Results may vary.*
J. B.
Saw A Marked Improvement
After cataract surgery in 2007. I started having problems with dry eyes. My doctor prescribed several different types of eye drops, but none were effective. He then put plugs in my tear ducts, and they became infected and had to be removed. He then suggested that I have my tear ducts cauterized- I did not feel comfortable about this permanent procedure.
I then thought about going on the internet and checking what else is available for dry eyes. Amazon had information on TheraLife Eye that I found the most interesting. I place an order. Needless to say, I saw a marked improvement, and now I am on a maintenance dose of one capsule at breakfast and one at dinner. 2 capsules per day. I wouldn't be without TheraLife Eye.
*Note: Results may vary.*
B.G.
Moist Eye, Less Sensitivity, Less Grittiness
It's been two weeks since I started the Theralife Enhanced, and I must say that I have experienced everything you mentioned in your email: Moist eye, less sensitivity to light, less grittiness in my eye.
I will continue taking the recommended number of tablets each day. The last thing I want to do is to start over…
I went to see my doctor yesterday. He said I have ocular rosacea. He prescribed the AzaSite eye drop and doxcycline Monohydrate oral. From what I read, AzaSite is very effective for treating MGD.
I can't wait for the day when I don't have to think about my eyes all the time…
I will keep you informed for my progress.
Thank you
*Note: Results may vary.*
D.A.
Has Been The Biggest Help!
I was amazed in one day at the relief I felt from TheraLife. After 10 days of use I went for a checkup, and my doctor was amazed at what a difference there is after such a short time. Like many of the other users, I had tried everything with no relief. Before TheraLife, my symptoms were getting worse and worse, and I could no longer wear my contacts. I decided to try TheraLife, and it has been the biggest help! My eyes are white again, they don't hurt/stick in the morning, and the itchy burn is GONE. I still use my prescription eye drop, but I don't need drops to get through the day. I was skeptical, but I was frustrated enough to gave it a chance – and I'm so glad I did.
*Note: Results may vary.*
A.C.
Only Solution That Helped
I have had dry eyes for many years and tried all kinds eye drops and treatments from my ophthalmologist with no results. Last year, I was told I needed eye glasses because my eyes watered so much I could not read the vision chart. This year, I went for my eye test and I was told my eyes were so much better I don't need eye glasses. I have been taking TheraLife for only 2 months and started to have some relief after the first two weeks. TheraLife is the only solution that helped. I continue to take TheraLife Eye to keep watery eyes at bay.
*Note: Results may vary.*
S. R.
Doctor: The Best Available Treatment
I continue to hear from my patients who are contact lens wearers and LASIK surgery patients that indeed they are finding dry eye relief by taking TheraLife's remarkable formulation. As I have said before, the best available treatment that I have found for dry eyes is still TheraLife Eye, because it produces sustainable long-term results, has good patient acceptance, and contains all natural ingredients that (best of all) work! Some eye drops, on the other hand, can actually make the dry eye condition worse.
I want to thank you for helping my patients get the eye relief that they can't find elsewhere and to encourage you to keep up the good job!
[Dr. Burton Worrell, Phone: (408) 267-2020]
*Note: Results may vary.*
Dr. Burton Worrell, Assistant Clinical Professor, UC Berkeley
No Longer Using Eye Drops
I have had overproducing tears severe watery eyes for about 3 years. I have tried hot water soaks, antibiotics,and cream on both top and bottom eye lashes on both eyes over night while sleeping. The cream really helps my crusty eyes and soreness on the sides of my eyes, and I sometimes have to struggle with washing my eyes to remove the crusty build up. I tried Systane Eye Drops, warm compress, and some days just not getting any relief. I begin to wonder if anyone else out there with Dry Eye condition has overproduction of tears as severe as mine. I tried TheraLife Eye for two months, and the watery dry eye is almost normal. No longer using eye drops! Thanks so much.
*Note: Results may vary.*
Angie
Could Notice A HUGE Difference
Over the last 3 to 4 years my eyesight had gradually gotten to the point where eyestrain became so bad that I had to stop reading and just go and close my eyes. It began with my computer, and I thought it was just the glare. Then the glare from sunlight became so bad that I was very uncomfortable. After going to 3 eye specialists in Virginia (where we used to live), no one diagnosed the problem of dry eye. They said I would just have to live with the aging process…lack of hormones, etc. (I was age 50 at that time!) Then upon our moving to Arizona, the eye doc here tested me for dry eye and lo and behold! That was my problem. I checked online (because I didn't want to begin using Restasis, which is what he prescribed). I saw this product. I've been using it since January of this year. After using it just 6 weeks I could notice a HUGE difference. Now, after 3 months of use, I can actually read for hours without pain and without "under water" appearance of the page I read. Arizona has a lot of sunshine. The pain from the glare outside no longer exists, and I no longer have to keep my blinds shut in the house because of the outdoor light. AMAZING! SO THANK YOU FOR A GREAT PRODUCT!!!
*Note: Results may vary.*
D. S.
Only Product That Really Works
I am writing you because I wish share my personal story with all dry eye sufferers. I would like them to know about the dry eye relief I found in TheraLife. I learned about TheraLife the hard way, after 5 years of heartaches, trial and tribulations, and thousands of dollars spent on other treatments.
To start, my engineering job requires that I work in front of a computer for the majority of the day. This contributes to my eye soreness and dryness. However, I started to noticeably suffer from dry and itchy eyes after I took Acutane for another medical reason. The side effect of Acutane was it dried out my system including my eyes.
All that started about 5 years ago, and, since then, I have tried just about every eye solution known to man – eye drops such as Visine and Refresh, tablets including TheraTears and HypoTears, vitamins such as A and B-complex from Twin Labs and Bright Eyes, and I even have punctual plugs surgically implemented in my eyes. You name it, and I've tried them all. Nothing worked until my relentless Internet search led me to discover TheraLife Eye and Eye Enhanced.
Now I'm thrilled to have found the only product that really works. In fact, my ophthalmologist, Dr. Nick Mamalis at the Moran Eye Center, University of Utah confirmed that my dry eye symptoms have stabilized.
In closing, thank you, TheraLife for giving me the eye relief I desperately need.
*Note: Results may vary.*
T.F.
Beneficial Effect Was So Striking
For a number of years Naturopathic physicians have suggested that I might have Sjogren's syndrome. Because there isn't a medical cure, the recommendation is always to treat symptoms with prescription drugs. I opted to use my money for things like TheraLife®, rather, that is all natural. I have been diagnosed with Myopia, Fuch's Endothelial Dystrophy in both eyes, a backwards-growing cataract in the right, and Vitreous Detachment in the left.
I am an Energy Work Practitioner (since 1987). I practice on myself every day. Makes a huge difference. In addition to the energy practice, I began taking TheraLife® Autoimmune Dry Eye Formula since April 2007. Just one capsule gave my energy such a boost, and the beneficial effect on my eyes was so striking. So, for over 3 years it's been one capsule per day. I feel quite dependent upon it, as though it provides something for my whole body, not just the eyes – something that my body isn't producing for me. I am very grateful for what TheraLife put together.
My day-to-day eye health support team consists now of TheraLife® Autoimmune Dry Eye Formula, Energy Work, and Can-C™ (for cataract). For me this is a wonderful combination. I encourage others to keep seeking – to start getting to know yourself, asking questions about possibilities, and exploring what might be available that could work for you and your eyes.
*Note: Results may vary.*
J.K.
Improved Quality of My Life
I am 80 years old and diagnosed with wet macular degeneration in one eye – measured 20/800 with distortion. In one month of taking TheraLife, I improved to 20/200 and could see 3 lines, 15 letters. In 3 months, I was measured at 20/60, and now I can see 5 lines and 25 letters. Now I can drive and golf. MaculaEye has improved the quality of my life so much.
*Note: Results may vary.*
G.A.
I'm A Customer For Life
I've suffered with severely dry, burning, itching, watering, no relief in sight eyes for the past year or longer. Haven't been able to wear contacts. Haven't even been able to keep my eye makeup on for longer than an hour without taking it off just so I can rub my eyes! I've tried everything under the sun, and nothing worked. I found this site online, searching for SOME relief. I read the testimonials and figured it was worth a shot. I don't do RXs, only supplements daily, so this wasn't a foreign concept to me. Today is my 4th day using the Enhancer, and the first day in I can't remember how long that my eyes feel GOOD! I still have my makeup on and have no desire to remove it. There are still some tablets left, so my husband is using those now, and we'll then begin using the TheraLife Eye. THANK YOU THANK YOU THANK YOU! I'm a customer for life.
*Note: Results may vary.*
Deb
No More Discomfort
My experience with TheraLife Eye Enhanced has been remarkable. I had lasik eye surgery in 2007, because my eyes were too dry to wear contacts. I was 62 years old and very near-sighted. The surgery corrected my vision perfectly for both distance and close up, but I was left with eyes so dry, red, and painful that my daily life was affected. The eye doctor at the lasik center prescribed a prescription eye drop and sent me on my way. No help. I began seeing an opthalmologist who diagnosed me with chronic blepharitis and added expensive antibiotic drops, which I used for ten days each month in addition to the first prescription eye drop, which I used twice a day. No help.
I found TheraLife Eye online and got my life back. I took 8 capsules per day as recommended, and now I am down to two pills a day. I pop a couple more when I travel to low humidity areas or when my eyes feel uncomfortable. No more discomfort and my eyes are clear again.
I recommended this product to a friend who was using a prescription eye drop until her insurance no longer covered it. She also is happy the results. It seems expensive at first when the dosage is high, but if you can eventually lower the daily number of pills like I did, it seems very economical for the great results you might get.
*Note: Results may vary.*
C.L.
Noticed A Huge Difference
I was suffering from hormonally-related dry eye symptoms, exacerbated by a powerful air-conditioning/heating system in my office. I tried every kind of drop on the market to no avail and was considering getting a prescription. Then I heard about TheraLife and decided to give it a try. I noticed a huge difference within a couple of days, and 6 months later I had virtually no symptoms at all. I've been taking TheraLife regularly for a few years now and my eyes feel great! I truly can't recommend this product highly enough.
*Note: Results may vary.*
Julie S.
I Have My Life Back Again
I first found out that I had Sjogren's and severe dry eyes six years ago. My eye doctor put me on Restasis for the first year, plus systane drops. I used eye drops all day long with no relief. Throughout the six years, my eyes were getting worse, and I felt miserable at the end of each day. My eyes were so red and uncomfortable – I just wanted to pull my eyes out. I was not a happy person – very depressed, no social life – all I wanted to do was close my eyes. I would pray for a miracle every day. I went on line and searched for alternative medicine. I can say my prayers have been answered. I have been on TheraLife Autoimmune for three months, and I have my life back again. My family and co-workers also noticed the major difference in my eyes. They are very happy for me. TheraLife Autoimmune is worth every penny. TheaLife is the best thing that ever happened to me, its the answer to my prayers.
*Note: Results may vary.*
E.A.
The One That Has Worked The Best
I have chronic dry eye due to LASIK. My eyes are definitely better since I have been taking TheraLife capsules in combination with the fish oil.  I also take flax seed oil twice daily.
Approx 6 weeks after my lasik eye surgery I developed severe dry eyes.  (I had the operation in November of 2007.)  I tried many products, and the one that has worked the best for me is TheraLife Eye.  I have also forwarded your information to TLC (Toronto Lasik Clinic); they should be aware of products out there to help the many patients who experience dry eyes after surgery.  I still have to use non-preservative eye drops during the day and gel at night…. but it's definitely much less frequent since I have been using your product.
*Note: Results may vary.*
R.J.
The Moisture Level Nature Intended
I had LASIK surgery done approximately 4 years ago, and, while I was very happy with my improved vision, the surgery left me with a fairly chronic case of dry eye. I spent literally hundreds of dollars on different eye drops, nighttime lubricating "goo," and other products without getting any real relief.
I came across TheraLife's website one day, and while I doubted that a non-prescription and non-surgical treatment would be any better than what I had already tried, I figured that at $115 for the starter pack, TheraLife Eye would be worth a shot. Man, was I right! I felt relief within a few days, and by the end of the first week my eyes felt as good as they had pre-LASIK. Another benefit is that by maintaining my eyes at the moisture level nature intended, I no longer suffer spells of blurred vision from dryness; my overall vision has thus improved, and I am getting the most out of my LASIK investment.
This product is truly remarkable. To anyone who suffers from dry eye syndrome, I recommend that you give TheraLife Eye a try.
*Note: Results may vary.*
Ken
Met And Exceeded My Expectations
I have dry eyes and was having difficulties reading in the evening and even watching TV. I used eye drops frequently, which did not seem to help. In the morning I would wake up with my eyes sealed shut so that I could not open them without drops (Blepharitis). The problems seemed to be getting worse… My nutritionist referred me to TheraLife.
I talked with Dr. Lily Yang; she answered my questions candidly and with a sense of humor. I was very impressed with Dr. Yang's enthusiasm and commitment to addressing the problem of dry eye and the annoying limitations it places on my quality of life. I got a strong feeling of confidence in her from this interaction. Having already read her comprehensive website, I understood that as a post-menopausal woman, I was not alone. I decided to try the product.
My problem was pretty serious at the time I started using TheraLife. In the beginning, I took 4 pills 3 times/day (total 12 /day). That's a lot of pills! After several months I was able to drop down to just 4 pills in the evening.
Now I rarely experience dry eyes at night. It's absolutely wonderful to be free from those eye drops that did not solve the problem. Many mornings I wake up with moist eyes. Just getting up is enough to start the tears. On days that my eyes still feel sticky in the morning, I simply put a warm, wet washcloth on my face, and I am fine.
I had been complaining of dry eye to my ophthalmologist for years. She had recommended the drops. So many times conventional medicine uses a pharmaceutical to alleviate symptoms while neglecting to address the root cause. TheraLife® Eye Enhanced pills are providing what my eyes need to be healthy. This product has met and exceeded my expectations.
*Note: Results may vary.*
E.H.
Noticed Relief Within A Week
I had Lasik surgery about 4 years ago. I was told a few weeks after the surgery that I would have to use dry eyes for the rest of my life, every hour of the day. I tried virtually every kind of eye drop available on the market. I checked a Lasik surgery forum to make myself feel better, since there are others with worse problems than mine. However, having dry eyes that are continually limiting one's ability to see comfortably is very difficult.
After one year, when it became clear to me that my eyes had completed healing as much as they could post-Lasik, I started searching the Internet for solutions to dry eyes and found TheraLife. The testimonials looked promising but they did not mention helping post-Lasik dry eye problems. In desperation, I called TheraLife. Angela was very encouraging. I explained that I was one year post-Lasik and that my eyes were still very dry. She said that TheraLife Eye should help but that it might take about 3 months for me to get results. I was encouraged that she thought it would help even post-Lasik patients.
I received my first order of TheraLife Eye and followed the enclosed instructions. To my pleasant surprise, I noticed relief within a week. Two weeks later, it was even better. TheraLife Eye, according to their brochure, builds in your system over time and continues to improve your tear quality and tear production over time (2 to 3 months?). I continued to take TheraLife Eye and after about 3 months, my eyes felt very comfortable. I have been taking TheraLife Eye daily ever since. When I forget once in a while, my eyes still feel okay. I have been taking TheraLife Eye for about 3 years now. Thank you so much for making this wonderful product. I am able to live a normal life and have comfortable eyes because of your product.
*Note: Results may vary.*
R.J.
A Stroke of Good Fortune
I can only say it was a stroke of good fortune to be told about your product. Finally I can live each day without itchy, red, watery eyes. I know when I need more, as my right eye starts to feel uncomfortable, as if there is grit in it, or I don't focus as well. But as soon as I up my TheraLife Eye capsules (mostly 2 tablets/day), the discomfort dissipates and I'm fine. I actually first bought TheraLife to aid my dog and her dry eyes. It was only when a friend was visiting – and I complained how my eyes were always watering and itching, leading me to rub them so often – that she told me I had dry eyes. That seemed strange because my eyes are watery. I thought I would take the TheraLife Eye capsules which I was using for my dog, and wow…what a difference. I took TheraLife Eye initially at 8 capsules per day for 2 months. Now these capsules are a permanent part of my day, and I am so grateful. Some days I have to increase my TheraLife Eye dosage because I am a constant traveler, or I have to increase it when the weather gets hotter and drier, as it does here in Victoria, Australia. But it only takes a couple of days of double dosage to get relief, then I return to 2 capsules/day to maintain the good health of my eyes. I find I can take 1 capsule at a time with food, otherwise they can make me feel a little nauseous. But that is not a problem, and it is well worth it. Once again, my sincere thanks to you all – also for your emails keeping me up to date with all the information and for the support.
*Note: Results may vary.*
K.M.
Best Thing I Have Purchased
I just wanted to let you know that after 3 months of using TheraLife Eye Enhanced, TheraLife Eye Menopausal Support, and TheraLife Fish Oils, I have finally had relief. I had been suffering irritable, salty, sore, stinging red eyes for nearly one year before discovering the TheraLife products. I was initially diagnosed with Blepharitis back in 1985 but, until recently, was keeping this condition under control. In 2011 I had a massive flare-up of the condition and was told by my local eye hospital that I had my blepharitis back, together with dry eye syndrome. I was prescribed eye drops, but these only worked for a while, and my eyes became increasingly sore. I was finally told that I had blocked meibomian glands and was prescribed ointment for this condition; needless to say, it did not work. I found a wonderful eye compress being sold at my local optometrist, and this helped alleviate my blocked meibomian glands, but I feel that the TheraLife products have been the best thing I have purchased. My eyes are so much better than they were one year ago, when they were so bad they were making me totally depressed.
I am now taking 4 Eye Enhanced, 4 Menopause Support, and 2 Fish Oil capsules daily. My eye lids are so much less red now, and I can even use a computer with out my eyes being affected so much. The biggest thing for me (seriously) is that I can wear eye make-up again – although I still use this with caution and only wear organic, chemical-free types so I don't upset my eyes. I no longer need to use eye drops during the day – but I still clean my eyelid margins each evening, use my heated eye bag compress, and put one drop of organic castor oil into each eye just before bed!
So I wanted to say a HUGE THANK YOU to you at TheraLife for making my eyes (and my life) so much more bearable. For me, life is worth living again. I was very skeptical at first about the products but not now!
*Note: Results may vary.*
A.W.
Made A Huge Difference
I have suffered for many years with severe watery and painful eyes. Nothing I ever tried had worked. I visited many eye specialists who told me to wash my eyes with salt solution and use various eye drops which only appeared to aggravate my eyes even more! I am so pleased to have found TheraLife. It took more than 3 months on 8 capsules per day at the beginning. Now I have been taking 4 capsules a day now for about 2 years plus the Omega 3 Fish Oil. This has made a huge difference to my dry eye problem. I don't use eye drops anymore. I clean my eyelids thoroughly twice a day in the morning and evening to prevent blepharitis recurrence. I am so delighted with TheraLife Eye. Thank you again for your personal care and response.
*Note: Results may vary.*
P.V.
Very Happy With The Results
I wore contact lenses for years and now my eyes are dry, uncomfortable. Drops did not help. I have been on TheraLife Eye for 2 weeks. I stopped using prescription eye drop Restasis and just started my 3rd bottle of Theralife. I'm very happy with the results. I tried wearing contacts recently, and it feels good again on both eyes. It's amazing…. the stinging and blurred vision have subsided, but I still have a little bit of redness in my right eye. I hope the condition will continue to get better… Thanks again!
*Note: Results may vary.*
C.L. Tay
Knowledgeable And Ready To Help
I just wanted to share my story with the TheraLife-Eye Enhanced product and Omega 3 fish oil. I did find that the 4 pills 2 X a day did upset me stomach for a short while. However, I kept on the regime, and today I am on the 2 pills in the AM and PM (and fish oil). I find my eyes are much, much, much better. They feel and look great. I was a little unsure how this product would work at first, but I was desperate to improve the quality of life with my eyes. I am so very happy to say that I feel great. I have recommended this product to my friends. I also want to thank you for the information that came with my product. I have phoned and e-mailed you with comments and questions and love that you are a real person who is knowledgeable and ready to help. I will be taking this product faithfully from now on. Thank you again. It has been a pleasure working with you.
*Note: Results may vary.*
J. O.