Blepharitis MGD Dry Eyes Testimonials
Best Thing I Have Purchased
I just wanted to let you know that after 3 months of using TheraLife Eye Enhanced, TheraLife Eye Menopausal Support, and TheraLife Fish Oils, I have finally had relief. I had been suffering irritable, salty, sore, stinging red eyes for nearly one year before discovering the TheraLife products. I was initially diagnosed with Blepharitis back in 1985 but, until recently, was keeping this condition under control. In 2011 I had a massive flare-up of the condition and was told by my local eye hospital that I had my blepharitis back, together with dry eye syndrome. I was prescribed eye drops, but these only worked for a while, and my eyes became increasingly sore. I was finally told that I had blocked meibomian glands and was prescribed ointment for this condition; needless to say, it did not work. I found a wonderful eye compress being sold at my local optometrist, and this helped alleviate my blocked meibomian glands, but I feel that the TheraLife products have been the best thing I have purchased. My eyes are so much better than they were one year ago, when they were so bad they were making me totally depressed.
I am now taking 4 Eye Enhanced, 4 Menopause Support, and 2 Fish Oil capsules daily. My eye lids are so much less red now, and I can even use a computer with out my eyes being affected so much. The biggest thing for me (seriously) is that I can wear eye make-up again – although I still use this with caution and only wear organic, chemical-free types so I don't upset my eyes. I no longer need to use eye drops during the day – but I still clean my eyelid margins each evening, use my heated eye bag compress, and put one drop of organic castor oil into each eye just before bed!
So I wanted to say a HUGE THANK YOU to you at TheraLife for making my eyes (and my life) so much more bearable. For me, life is worth living again. I was very skeptical at first about the products but not now!
*Note: Results may vary.*
A.W.
No More Discomfort
My experience with TheraLife Eye Enhanced has been remarkable. I had lasik eye surgery in 2007, because my eyes were too dry to wear contacts. I was 62 years old and very near-sighted. The surgery corrected my vision perfectly for both distance and close up, but I was left with eyes so dry, red, and painful that my daily life was affected. The eye doctor at the lasik center prescribed a prescription eye drop and sent me on my way. No help. I began seeing an opthalmologist who diagnosed me with chronic blepharitis and added expensive antibiotic drops, which I used for ten days each month in addition to the first prescription eye drop, which I used twice a day. No help.
I found TheraLife Eye online and got my life back. I took 8 capsules per day as recommended, and now I am down to two pills a day. I pop a couple more when I travel to low humidity areas or when my eyes feel uncomfortable. No more discomfort and my eyes are clear again.
I recommended this product to a friend who was using a prescription eye drop until her insurance no longer covered it. She also is happy the results. It seems expensive at first when the dosage is high, but if you can eventually lower the daily number of pills like I did, it seems very economical for the great results you might get.
*Note: Results may vary.*
C.L.
Very Pleased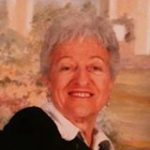 I have been very pleased in my dealings with TheraLife over many years. Since I have followed their advice, my blepharitis, which flared up often before, has not come back. I also no longer suffer from dry eyes now that I have been steadily using TheraLife eye capsules for 4 years.
*Note: Results may vary.*
Judith H.
I Can't Believe It!
I've been taking TheraLife Eye Enhanced for 2 weeks, and I can't believe it! My eyes feel so much better, I am less sensitive to sunlight, and the white stringy mucus coming out of my eye's corner has almost stopped. Before taking TheraLife Eye, my eyes felt so uncomfortable, sandy, gritty and watery. These pills are worth every penny.
*Note: Results may vary.*
E.M.
Moist Eye, Less Sensitivity, Less Grittiness
It's been two weeks since I started the Theralife Enhanced, and I must say that I have experienced everything you mentioned in your email: Moist eye, less sensitivity to light, less grittiness in my eye.
I will continue taking the recommended number of tablets each day. The last thing I want to do is to start over…
I went to see my doctor yesterday. He said I have ocular rosacea. He prescribed the AzaSite eye drop and doxcycline Monohydrate oral. From what I read, AzaSite is very effective for treating MGD.
I can't wait for the day when I don't have to think about my eyes all the time…
I will keep you informed for my progress.
Thank you
*Note: Results may vary.*
D.A.
Met And Exceeded My Expectations
I have dry eyes and was having difficulties reading in the evening and even watching TV. I used eye drops frequently, which did not seem to help. In the morning I would wake up with my eyes sealed shut so that I could not open them without drops (Blepharitis). The problems seemed to be getting worse… My nutritionist referred me to TheraLife.
I talked with Dr. Lily Yang; she answered my questions candidly and with a sense of humor. I was very impressed with Dr. Yang's enthusiasm and commitment to addressing the problem of dry eye and the annoying limitations it places on my quality of life. I got a strong feeling of confidence in her from this interaction. Having already read her comprehensive website, I understood that as a post-menopausal woman, I was not alone. I decided to try the product.
My problem was pretty serious at the time I started using TheraLife. In the beginning, I took 4 pills 3 times/day (total 12 /day). That's a lot of pills! After several months I was able to drop down to just 4 pills in the evening.
Now I rarely experience dry eyes at night. It's absolutely wonderful to be free from those eye drops that did not solve the problem. Many mornings I wake up with moist eyes. Just getting up is enough to start the tears. On days that my eyes still feel sticky in the morning, I simply put a warm, wet washcloth on my face, and I am fine.
I had been complaining of dry eye to my ophthalmologist for years. She had recommended the drops. So many times conventional medicine uses a pharmaceutical to alleviate symptoms while neglecting to address the root cause. TheraLife® Eye Enhanced pills are providing what my eyes need to be healthy. This product has met and exceeded my expectations.
*Note: Results may vary.*
E.H.