Chronic Dry Eyes & Dry Eye Syndrome Testimonials
Completely Removed All Eye Discomfort
Over the last 21 months since we made out first purchase from TheraLife Inc, my wife has had amazing success with your TheraLife Eye Enhanced. No other product has come anywhere near to curing her dry eye. Before starting your recommended dosage of TheraLife Eye Enhanced and Omega-3 Fish Oil, her dry eye was so bad that she had a very painful ulcer in her eye. As recommended by you, she completely stopped using all other temporarily expedient, prescribed products. Although she understands that she must continue to take a maintenance dosage for the res of her life, your TheraLife Eye Enhanced has completely removed all her eye discomfort. All she has to do if she detects a slight return of mild symptoms is to temporarily increase dosage for a day or so.
*Note: Results may vary.*
R.M.
No More Discomfort
My experience with TheraLife Eye Enhanced has been remarkable. I had lasik eye surgery in 2007, because my eyes were too dry to wear contacts. I was 62 years old and very near-sighted. The surgery corrected my vision perfectly for both distance and close up, but I was left with eyes so dry, red, and painful that my daily life was affected. The eye doctor at the lasik center prescribed a prescription eye drop and sent me on my way. No help. I began seeing an opthalmologist who diagnosed me with chronic blepharitis and added expensive antibiotic drops, which I used for ten days each month in addition to the first prescription eye drop, which I used twice a day. No help.
I found TheraLife Eye online and got my life back. I took 8 capsules per day as recommended, and now I am down to two pills a day. I pop a couple more when I travel to low humidity areas or when my eyes feel uncomfortable. No more discomfort and my eyes are clear again.
I recommended this product to a friend who was using a prescription eye drop until her insurance no longer covered it. She also is happy the results. It seems expensive at first when the dosage is high, but if you can eventually lower the daily number of pills like I did, it seems very economical for the great results you might get.
*Note: Results may vary.*
C.L.
I Highly Recommend TheraLife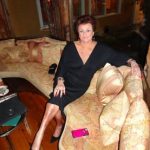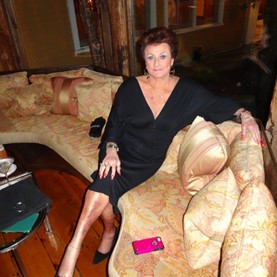 I have been buying Thera Life Eye for my mother for the past 10 years. She was diagnosed with chronic dry eye and had tried everything to try and get some relief. She tried all kinds of eye drops, and nothing seemed to give her any relief. I had heard about TheraLife and decided it wouldn't hurt to try. I ordered some for my mother, and after a month she began to notice a difference. We kept increasing the dosage until she felt it was enough at the moment to give her the relief she wanted. She was taking three pills three times a day. When her eyes felt good she remained on this program for several months. I then advised her to try and gradually decrease the amount she was taking. She did until she actually got down to what she is taking now, which is two pills twice a day. Two in the morning and two at night. This product has helped her tremendously. I even took the brochure to my eye doctor and told him how much it helped my mother, and he was very interested in researching the product. He thought that would be a great product to suggest to his patients with chronic dry eyes. My mother is now 102 and ½ years old and says she doesn't know what she would have done without this product.
I highly recommend TheraLife for anyone who has been told they have chronic dry eyes. Good Luck!
*Note: Results may vary.*
Ginnie M.
Very Pleased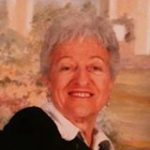 I have been very pleased in my dealings with TheraLife over many years. Since I have followed their advice, my blepharitis, which flared up often before, has not come back. I also no longer suffer from dry eyes now that I have been steadily using TheraLife eye capsules for 4 years.
*Note: Results may vary.*
Judith H.
Only Product That Really Works
I am writing you because I wish share my personal story with all dry eye sufferers. I would like them to know about the dry eye relief I found in TheraLife. I learned about TheraLife the hard way, after 5 years of heartaches, trial and tribulations, and thousands of dollars spent on other treatments.
To start, my engineering job requires that I work in front of a computer for the majority of the day. This contributes to my eye soreness and dryness. However, I started to noticeably suffer from dry and itchy eyes after I took Acutane for another medical reason. The side effect of Acutane was it dried out my system including my eyes.
All that started about 5 years ago, and, since then, I have tried just about every eye solution known to man – eye drops such as Visine and Refresh, tablets including TheraTears and HypoTears, vitamins such as A and B-complex from Twin Labs and Bright Eyes, and I even have punctual plugs surgically implemented in my eyes. You name it, and I've tried them all. Nothing worked until my relentless Internet search led me to discover TheraLife Eye and Eye Enhanced.
Now I'm thrilled to have found the only product that really works. In fact, my ophthalmologist, Dr. Nick Mamalis at the Moran Eye Center, University of Utah confirmed that my dry eye symptoms have stabilized.
In closing, thank you, TheraLife for giving me the eye relief I desperately need.
*Note: Results may vary.*
T.F.
Dryness Was Gone
I first discovered TheraLife when I had my first cataract surgery two years ago. I had a very dry eye after the surgery and the doctor wanted me to use a prescription Restasis product for the dryness. It was expensive and besides, I did not want to take another prescription medicine. After a couple of weeks of using TheraLife Eye, the dryness was gone. I actually stopped taking TheraLife Eye and was doing fine.
When I had my second cataract surgery, the dryness and irritation became very severe, so I went back to TheraLife Eye. It has worked again, and I would recommend starting to take TheraLife a few weeks before the surgery to promote healing after the surgery and continuing to take it until the eye is healed and comfortable.
*Note: Results may vary.*
H.J.
I Am Referring Everyone
I have suffered from dry-eye for nearly 20 years. My eyes would be terribly dry and constantly stinging and really red and bloodshot. A former employer actually accused me of being an alcoholic and drinking during work hours. After using countless different types of eye drops and gels, nothing ever worked. I got a prescription for prescription eye drop from my family doctor and after enduring 6 months of that expensive nonsense and even worsened redness, I threw that away.
I found TheraLife on the internet. After starting TheraLife capsules along with the fish oil this past March, I am stunned. It took approximately 3-4 weeks and my eyes are nice and white with no burning or stinging. My eyes actually shine with a healthy sheen to them. I am referring everyone that I run across with dry-eye symptoms to call TheraLife. I am a Medicare health insurance agent and have over a thousand clients. It's surprising how many people suffer with this ailment.
Thank you TheraLife so much for ending my agony. Please feel free to use my testimony.
*Note: Results may vary.*
L.W.
Saw A Marked Improvement
After cataract surgery in 2007. I started having problems with dry eyes. My doctor prescribed several different types of eye drops, but none were effective. He then put plugs in my tear ducts, and they became infected and had to be removed. He then suggested that I have my tear ducts cauterized- I did not feel comfortable about this permanent procedure.
I then thought about going on the internet and checking what else is available for dry eyes. Amazon had information on TheraLife Eye that I found the most interesting. I place an order. Needless to say, I saw a marked improvement, and now I am on a maintenance dose of one capsule at breakfast and one at dinner. 2 capsules per day. I wouldn't be without TheraLife Eye.
*Note: Results may vary.*
B.G.
Having Great Relief
Thank you so much for the advice. I appreciate it. I have been suffering from this condition for almost 50 years. I have had the punctal plugs put in both eyes, but even that didn't work. I do take Levothyroxine because I had the radio-active iodine treatment way back around 1964. I was told I had hyperthyroidism by my doctor at the time. My eyes have always been red and uncomfortable (gritty). I thought I was the only one in the world with this problem and have been so embarrassed. I have even had people think I was an alcoholic or on illegal drugs. They don't understand and can be so cruel. I even had a co-worker tell me I looked like a vampire! However, I am having great relief since being on the Eye Enhanced autoimmune treatment and will continue taking the capsules. Thank you so much!!!
*Note: Results may vary.*
Mary A. Miller
Significant Improvement
I am a very satisfied customer & am extremely happy to report that, after suffering for 2 years with stage 2 dry eye, I noticed significant improvement from the eye burning symptoms of my condition. Within 2 weeks, TheraLife has given me Quality Life! Thank You.
*Note: Results may vary.*
T. G.
Could Notice A HUGE Difference
Over the last 3 to 4 years my eyesight had gradually gotten to the point where eyestrain became so bad that I had to stop reading and just go and close my eyes. It began with my computer, and I thought it was just the glare. Then the glare from sunlight became so bad that I was very uncomfortable. After going to 3 eye specialists in Virginia (where we used to live), no one diagnosed the problem of dry eye. They said I would just have to live with the aging process…lack of hormones, etc. (I was age 50 at that time!) Then upon our moving to Arizona, the eye doc here tested me for dry eye and lo and behold! That was my problem. I checked online (because I didn't want to begin using Restasis, which is what he prescribed). I saw this product. I've been using it since January of this year. After using it just 6 weeks I could notice a HUGE difference. Now, after 3 months of use, I can actually read for hours without pain and without "under water" appearance of the page I read. Arizona has a lot of sunshine. The pain from the glare outside no longer exists, and I no longer have to keep my blinds shut in the house because of the outdoor light. AMAZING! SO THANK YOU FOR A GREAT PRODUCT!!!
*Note: Results may vary.*
D. S.
I LOVE This Stuff!
I was diagnosed with Dry Eye disease a few months ago, and the only treatment the ophthalmologist offered was prescription eye drops. Using something in which the mechanism of action is "unknown" and that has a spotty success rate didn't sound good to me…. so I was happy to find out about TheraLife Eye on the web. Even MORE happy when I took my first dose and woke up the next morning with bright white eyes that didn't hurt. I went so far as to take photos and send them to my friends and family — "Look! White eyes!!" I LOVE this stuff!
*Note: Results may vary.*
Rosanna
My Eyes Were MUCH Better!
I have suffered from allergy eyes since I moved to California from Michigan 5 years ago. I have tried Claritin, Zyrtec, Allegra over the counter allergy medications with no relief! I tried drops but they just helped temporarily. I was going to give up until a friend referred me to TheraLife. Within the first week and a half of taking TheraLife enhanced my eyes were MUCH better! I could not believe it. I have even been able to stop taking my allergy medications and eye drops.
*Note: Results may vary.*
Shanti Kumar
I'm A Customer For Life
I've suffered with severely dry, burning, itching, watering, no relief in sight eyes for the past year or longer. Haven't been able to wear contacts. Haven't even been able to keep my eye makeup on for longer than an hour without taking it off just so I can rub my eyes! I've tried everything under the sun, and nothing worked. I found this site online, searching for SOME relief. I read the testimonials and figured it was worth a shot. I don't do RXs, only supplements daily, so this wasn't a foreign concept to me. Today is my 4th day using the Enhancer, and the first day in I can't remember how long that my eyes feel GOOD! I still have my makeup on and have no desire to remove it. There are still some tablets left, so my husband is using those now, and we'll then begin using the TheraLife Eye. THANK YOU THANK YOU THANK YOU! I'm a customer for life.
*Note: Results may vary.*
Deb
A Product That Actually Works
I'm 48 years old and have suffered from dry eyes for six years. I tried everything. Nothing seemed to work for me.
I was very skeptical about this product since nothing seemed to work for me. But I was amazed by this treatment. After two weeks, my eyes were feeling so much better. The pain was gone, my eyes were not nearly as dry, and even the redness improved.
I recommend this product to anyone that suffers from dry eyes.
Thank you TheraLife for making a product that actually works.
*Note: Results may vary.*
D. G.
Feeling Dramatic Relief
I am 43 years old and started suffering from severe dry eye syndrome several months ago. I'm here to tell you that I'm a living, walking miracle. My condition was so severe I barely wet the tip of the filter paper on the Schirmer tear test and showed corneal staining along the outer edge of the cornea. I had to use artificial tears every 10-15 minutes along with night-time eye ointment. My ophthalmologist only wanted to talk about punctal plugs and Restasis. Now, thanks to you guys I don't need either one. I started taking the TheraLife eye regimen 2.5 weeks ago along with the flaxseed oil and fish oils, and in two weeks or less I stopped having to use any artificial tears or ointments – haven't had to use them for 3 straight weeks and counting. And to make things even more interesting, the air has actually been a little drier over the time period when I started feeling dramatic relief. Thanks again.
*Note: Results may vary.*
Nick
It Has Helped Me
I have been using this product for 2.5 years. It has helped me, and I no longer have 'dry eyes.' I take one pill 2x a day. I also drink lots of water, eat carrots, cut out most wheat products, etc. following the advice in your brochure. I very rarely have to use OTC eye drops. Thank you for a great product.
*Note: Results may vary.*
J. B.
Making A Difference in My Life
I went to my doctor approximately 1.5 years ago complaining of severe discomfort in my right eye. The only way I could describe the pain was as if someone splashed hydrochloric acid in my eye. Any type of wind provided by the air outside or the AC/heat made it worse. I could not stand to be in a room that had an overhead ceiling fan. I went to my eye doctor, and he said I was suffering from dry eye syndrome. He gave me some lubricant drops, steroid drops antibiotic drops and installed temporary punctal occlusion plugs into both eyes. This offered me absolutely no relief. He then prescribed Restasis which only burned my eyes and provided me no relief. He then recommended that I only use preservative free eye drops. I tried every brand available and all of them offered me about 1 second of relief. I would apply warm compresses and that did not help. By evening I could barely see due to blurring of vision. I returned back to him after four months, and his reply to me was simply, "Don't wear eye make-up, instill the preservative eye drops as I prescribed and just learn to live with it." Obviously, I was not happy with his answer and, as a nurse. decided to do additional research on my own. What I read was horrifying. What I read was that if left untreated, dry eye syndrome can lead to desiccation of the corneal epithelium, ulcerations and perforations of the cornea, increased risk of infectious disease, and, potentially serious visual impairment and blindness. One night out of pure desperation I decided to continue on with my research. I could barely read because as the day progressed the blurring of my vision got worse. I plugged in "What is the best treatment for dry eye syndrome." TheraLife products immediately popped up, and I put in an immediate order. I have been on the product now for at almost a year. In addition, my diet contained absolutely no Omega 3 or fatty acids, which my eye doctor never even questioned. I went to my eye doctor and requested a prescription Omega 3. In addition, as recommended in the TheraLife brochure I started taking evening primrose oil and flaxseed oil. Within a few days the improvement was absolutely amazing. My pain went from a 10 on a scale of 1-10 to about a 2. On occasion I will still have discomfort, but nothing will compare to what I went through. I think this doctor that I went to, who is well known in his field, should be ashamed of himself for not offering me other alternatives. Thank you again TheraLife for making a difference in my life. As a nurse, I have recommended your product to many people and will continue to do so.
*Note: Results may vary.*
D. H., RN, BSN
You Have Saved My Eyes
Your TheraLife Eye products are the answers to my prayers for a relief of my chronic dry eyes I have suffered for so long. I have tried every lubricating eye drops there is, punctal plugs, Restasis, etc. with no help. What made it worse was that, I was told by some of the conventional eye doctors that there is no specific cure or relief for dry eyes. This statement gave me more challenge to seek other alternative way of healing, and I thank God that I found your website. You have saved my eyes, my self esteem, and my self worth. I cannot thank you enough for these amazing products that you have formulated. I know that you are helping a lot of people out there other than me. My heartfelt thanks and gratitude from the bottom of my heart.
*Note: Results may vary.*
E. B.
Knowledgeable And Ready To Help
I just wanted to share my story with the TheraLife-Eye Enhanced product and Omega 3 fish oil. I did find that the 4 pills 2 X a day did upset me stomach for a short while. However, I kept on the regime, and today I am on the 2 pills in the AM and PM (and fish oil). I find my eyes are much, much, much better. They feel and look great. I was a little unsure how this product would work at first, but I was desperate to improve the quality of life with my eyes. I am so very happy to say that I feel great. I have recommended this product to my friends. I also want to thank you for the information that came with my product. I have phoned and e-mailed you with comments and questions and love that you are a real person who is knowledgeable and ready to help. I will be taking this product faithfully from now on. Thank you again. It has been a pleasure working with you.
*Note: Results may vary.*
J. O.
My Eyes Feel Normal Again
Tis the season to give thanks! I certainly give mine for TheraLife! I cannot believe I am getting down to only two to three or four capsules a day. One in the morning seems to last all day. How amazing is that?
I have very severe dry eyes, and used eye drops constantly with no results. First time I tried TheraLife Eye, I took it for 2 weeks and quit. This time, under the gentle guidance of Dr. Yang, I took TheraLife Eye capsules for one month, and my eyes feel normal again. I gradually decreased the TheraLife Eye dosage – now I only take 2-4 capsules per day.
I will make an appt. with my ophthalmologist for check-up, and he says my eyes are doing so well.
*Note: Results may vary.*
E. M.
Changed My Life
I have had chronic severe dry eyes for many years. I am writing to let you know how thankful I am for your product – TheraLife Eye. It has virtually changed my life. Instead of ALWAYS thinking about my sore, red, dry eyes, I NEVER think about them anymore. And every time I look in the mirror and see my bright, wide, youthful looking eyes I make a little wish that your company is thriving and I will never again have to be without TheraLife Eye capsules. You know, when your eyes are red and you squint in discomfort, you really do look older.
I'll be traveling to Las Vegas soon and am anxious to see how I do in the desert air. Wish me luck! A bottle of TheraLife Eye will be in my purse for sure.
Thank you, thank you, thank you.
*Note: Results may vary.*
C. L.
Happy To Discover Your Product
My eyes are doing very well, thank you. After some experimentation I've settled on a regular dose that alleviates the discomfort I was experiencing. Taking just one capsule in the morning and again at night keeps them feeling normal. I was so happy to discover your product. No one I spoke to, including doctors and specialists, while my symptoms got progressively worse, even knew such a treatment existed.
*Note: Results may vary.*
S. G.
Substantial Relief
I was suffering from dry eyes from last 2 years, used prescription eye drops but there was no relief. I have been using TheraLife Eye Enhanced from last 3 weeks, now I am using artificial tears only 2 to 3 times a day; before I was using eye drops every hour. There is substantial relief from the dry, gritty feeling after using this product. I've realized it is very important to take regular breaks from the computer. Washing eyes with cold water for 10 minutes helps. Within one month, my dry eyes are great. I am from India. Once again thanks to TheraLife eye enhanced.
*Note: Results may vary.*
A. K.