Dry Eyes and Computer Vision Syndrome (CVS)
Computer Vision Syndrome (CVS) is a very real problem for many people who spend hours daily in front of a computer screen. CVS is a condition resulting from focusing the eyes on a computer display for prolonged, uninterrupted periods of time.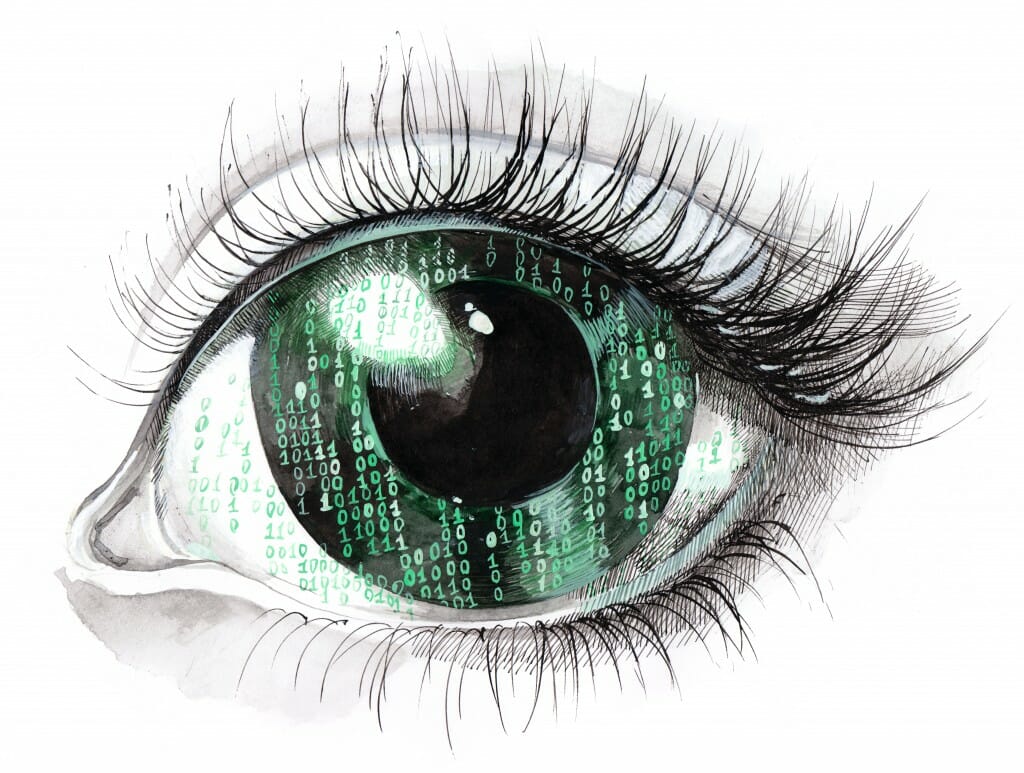 Symptoms of CVS
Headaches
Blurred vision
Neck pain
Fatigue
Eye strain
Dry, irritated eyes
Difficulty refocusing the eyes
These symptoms can be further aggravated by improper lighting conditions (i.e. bright overhead lighting or glare) or air moving past the eyes (e.g. overhead vents, direct air from a fan).
Causes of CVS
Infrequent blinking- The normal blink rate in human eyes is 16 to 20 blinks per minute. Studies have shown that the blink rate decreases to as low as 6 to 8 blinks per minute for persons working on the computer screen. Less blinking leads to dry eyes. Also, the near-focusing effort required for such long hours puts strain on ciliary muscles of the eye.
Treatments for CVS
For those computer users who also have pain involving wrist, neck and shoulder, or back pain and fatigue, see TheraLife offers for these symptoms:
TheraLife

®

Eye for Dry Eyes
TheraLife

®

Fatigue – to relieve stress, fatigue, mild depression, and insomnia and improve ability to focus at work.
TheraLife

®

Neck and Shoulder – to relieve pain in neck and shoulder muscles from long periods of inactivity at the computer
TheraLife

®

Wrist – to relieve pain and strain from prolonged periods of typing on the computer keyboard.
TheraLife

®

Back and Leg – to relieve back and leg muscle pain. (Not meant to relieve pain from nerve-related issues such as sciatica.)
Sometimes, simply rearranging your work environment to create better ergonomics is all you need to do to reduce eyestrain and other vision problems related to CVS. In some cases, a good pair of computer eyeglasses may help you see better, if they are fitted to suit the computer-viewing distance.
Many patients reach for over-the-counter artificial tears, which actually wash away the thickening agents in the tear and make it easier for tears to evaporate. Artificial tear drops ultimately cause the eyes to be  – and feel  – even drier.
The TheraLife® Eye Difference
All-natural products without the side effects of drugs
100% safe and pure ingredients, FDA approved
Provides lasting relief for chronic dry eye discomfort
Helps reduce irritation and inflammation of the tear glands, eye surfaces, and eyelids
Helps restore your eyes' ability to produce their own natural tears
Clinically proven – 86% of patients in a clinical study showed increased tear production
Helps more than fish oils or flax seed oils alone because of its unique, patented formulation of nutrients, phytochemicals, and proprietary herbal extracts that

Improves ocular micro-circulation – to deliver more nutrients and oxygen to the eye, while carrying out more harmful waste products
Stimulates Mito-Activation – to boost intracellular metabolism and restore normal cell function

Keeps your eyes healthier and stronger
90-day money back guarantee
Testimonial
"I am 6 months post LASIK. I was diagnosed with dry eyes and MGD. My eyes are red, inflamed with mucus. I can not begin to tell you how much Theralife has made a difference for my eyes! I'm still currently using 3-4 capsules twice daily, along with fish oil, warm compresses and daily eye hygiene with lid scrubs. My eyes have been feeling great! Thank you so much for caring. " Sincerely, Elise, , United States *Results may vary