Sjogren Syndrome (also Sjogren's Syndrome)
Sjogren's Syndrome is a chronic autoimmune disease where the white blood cells in one's body attack their moisture-producing glands – namely tear and salivary glands. There are as many as ten million people worldwide living with this disease.
The disease was first identified in 1933 by Dr. Henrik Sjogren. Sjogren's syndrome occurs across all racial and ethnic groups. General awareness about Sjogren's syndrome is still lacking, even among physicians.
Sjogren's Syndrome Facts
Sjogren's syndrome is an autoimmune disease.
Sjogren's syndrome involves inflammation of glands (in particular glands within the eye and mouth) and other issues of the body.
About 90% of Sjogren's syndrome patients are female.
Sjogren's syndrome can be complicated by infections of the eyes, breathing passages, and mouth.
Sjogren's syndrome is typically associated with antibodies against a variety of body tissues (auto antibodies).
Diagnosis of Sjogren's syndrome can be confirmed with a saliva-gland biopsy.
Treatment of patients with Sjogren's syndrome is directed toward the particular areas of the body that are involved and toward any existing complications, such as infections.
Sjogrens syndrome is one of the most prevalent autoimmune disorders.
Click on any of the links to the right to learn more.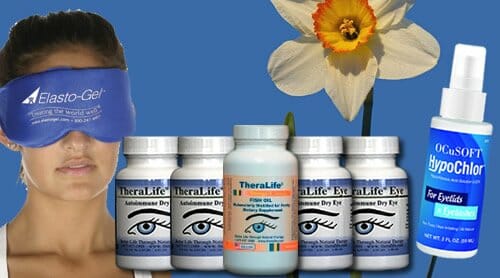 Everything you need to start treating chronic dry eyes related autoimmune conditions. The All-in-One Autoimmune Starter Kit offers: 4 bottles TheraLife® Eye Autoimmune, 1 bottle Omega-3 Fish Oil, 1 Eye Lid Cleanser, and 1 Hot Compress. For dry eyes from Sjogren's Syndrome, Rheumatoid Arthritis, Ocular Rosacea, Graves' disease, Raynaud's, Lupus, bone marrow transplantation, Graft Versus Host disease, and more.
<!-- Google Code for Landing Pageview Conversion Page --> <script type="text/javascript"> /* <![CDATA[ */ var google_conversion_id = 1071730805; var google_conversion_language = "en"; var google_conversion_format = "3"; var google_conversion_color = "ffffff"; var google_conversion_label = "u6DjCKWrzWIQ9aCF_wM"; var google_remarketing_only = false; /* ]]> */ </script> <script type="text/javascript" src="//www.googleadservices.com/pagead/conversion.js"> </script> <noscript> <div style="display:inline;"> <img height="1" width="1" style="border-style:none;" alt="" src="//www.googleadservices.com/pagead/conversion/1071730805/?label=u6DjCKWrzWIQ9aCF_wM&guid=ON&script=0"/> </div> </noscript>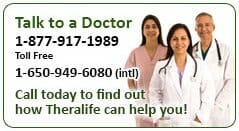 <h3 style="font-size:20px;">Sign Up for TheraLife Newsletter and Get Sjogrens Survival Tips for Dry Eye Relief</h3> <form accept-charset="UTF-8" action="https://theralife.infusionsoft.com/app/form/process/eb99893fcc7836e0ae1e2018e6e43744" class="infusion-form" method="POST"> <input name="inf_form_xid" type="hidden" value="eb99893fcc7836e0ae1e2018e6e43744" /> <input name="inf_form_name" type="hidden" value="Survival Tips for Sjogren's Dry Eye/Dry Mouth" /> <input name="infusionsoft_version" type="hidden" value="1.25.7.26" /> <div class="infusion-field ppcOneHalfForm left"> <label for="inf_field_FirstName">First Name<span class="required">*</span></label> <input id="inf_field_FirstName" name="inf_field_FirstName" type="text" /> </div><!-- .infusion-field .ppcOneHalfForm .left --> <div class="infusion-field ppcOneHalfForm left"> <label for="inf_field_Email">Email<span class="required">*</span></label><br> <input id="inf_field_Email" name="inf_field_Email" type="text" /> </div><!-- .infusion-field .ppcOneHalfForm .left --> <div class="infusion-submit"> <input type="submit" value="Submit" /> </div> </form>