Actress Jennifer Aniston recently appeared on a commercial stating that she has suffered for years with dry eyes and was recently diagnosed with chronic dry eye syndrome. According to Aniston, "There are too many beautiful things to see and do to let Chronic Dry Eye Syndrome get in your way." She shares her story on the Eyelove website located at www.myeyelove.com.
What is Eyelove?
Eyelove is a website dedicated to helping people who suffer from dry eyes find ways to treat their dry, irritated eyes with a prescription eye drop. They define eyelove as talking to an eye doctor about your dry, itchy, gritty eyes or occasional blurry vision. The site offers resources such as a conversation guide to take to your doctor to help identify Chronic Dry Eye Syndrome. Videos from doctors discussing the symptoms of chronic dry eye syndrome are available for viewing along with links to resources pertaining to dry eye relief. In addition to helpful tips on adjustments people can make to their routine and around their homes, the Eyelove website allows users to share their stories about dry eye on social media sites.
Symptoms of Chronic Dry Eye Syndrome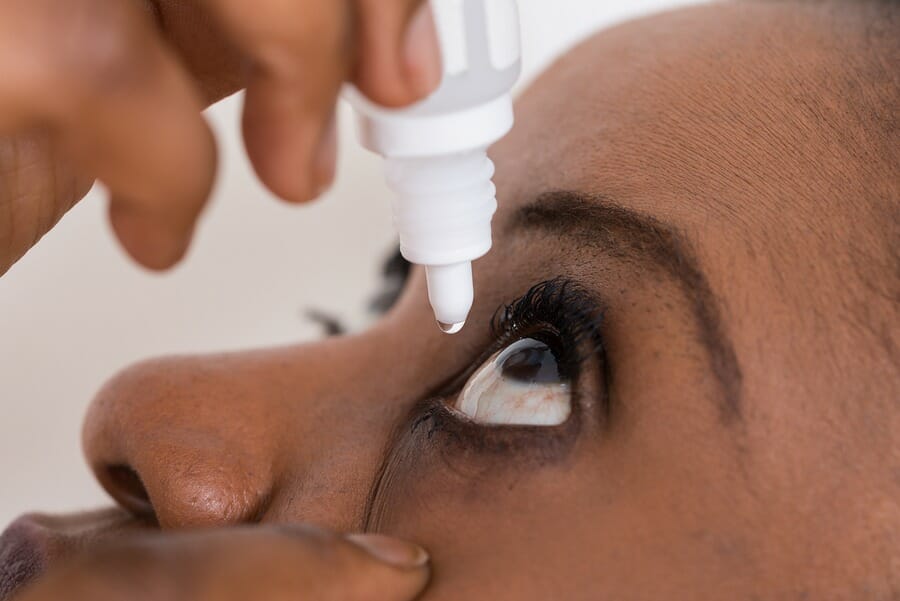 Chronic Dry Eye Syndrome is also referred to as Dry Eye Syndrome or Dry Eye Disease. Since each patient is different, no two cases are exactly the same. However, some common symptoms of Chronic Dry Eye include:
Stinging sensation
Irritation in or on the eye
Grittiness
Occasional blurry vision
Feeling of a foreign object in the eye
Burning eyes
Itchy eyes
Redness
If you have any of the symptoms listed above, talk to an eye doctor immediately. Do not wait until the problem gets worse.
How Can I Tell if I Have Chronic Dry Eye Syndrome?
Along with identifying dry eye symptoms, by answering a few simple questions, along with a visit to your eye doctor, a determination of chronic dry eye can be made.
Are you using artificial tears often?
Do your eyes feel itchy, gritty, or dry?
Do you suffer from occasional blurry vision?
When on the phone or computer, do your eyes bother you?
Do your eyes feel irritated when wearing contacts?
Do you avoid reading or watching TV or other activities because of your eyes?
If the answer to one or more of these is yes, Chronic Dry Eye Syndrome may be present. This condition can get worse over time, but there is now an all natural remedy to this ailment. TheraLife provides an all natural remedy to Chronic Dry Eye.
Where Can I Get More Information Pertaining to Chronic Dry Eye?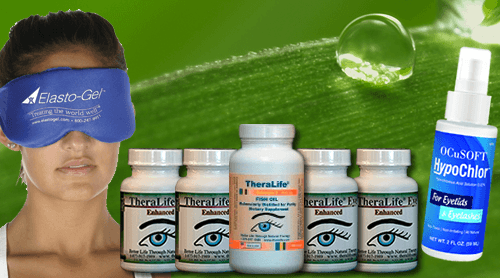 In addition to the Eyelove website, those interested in learning more about Chronic Dry Eye and treatments can visit www.Theralife.com for additional information. The inventors of TheraLife have created a dry eye remedy to help relieve dry eyes naturally with relief that doesn't just cover up the symptoms of dry eyes, but rather helps the body to modify the imbalance of tear production. When the body can produce its own tears naturally, there is no need for messy eye drops that just mask the symptoms, but never really cures the underlying problem.
TheraLife addresses a fundamental issue – eye drops make eyes drier. TheraLife Eye is an effective, all natural, scientifically tested remedy for dry eyes that reduces irritation and inflammation. TheraLife is clinically proven to work with 80% of first time users! Look no further for a dry eye remedy that restores your eyes ability to produce tears, along with restoring and revitalizing tear secretion. TheraLife Eye is one of the top rated natural remedies for chronic dry eyes.
Order TheraLife Eye online today and obtain an all natural, severe dry eye remedy at your fingertips. TheraLife Eye formula for chronic dry eye syndrome not only restores and revitalizes the tear secretion glands on a cellular level, but it also helps the body begin to produce tears naturally. Visit www.Theralife.com today to begin your own journey to dry eye relief before allergy season starts!
Call TheraLife and talk to a doctor toll free 1-877-917-1989 US/Canada; International (650) 949-6080