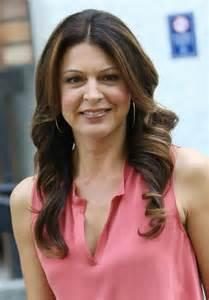 Sometimes dry eyes are just dry eyes.  Other times, they are a red flag for other, more severe diseases.  There is a proven link between dry eye disease (DED) and autoimmune disease (AD).  Being alerted to a patient's overall health complications that may lead to DED can allow for a better overall diagnosis of DED and the most effective ways to treat it.
The Autoimmune diseases that give rise to dry eyes include, but not limited to Sjogren's, RA (Rheumatoid Arthritis, Lupus, Hashimoto's Thyroiditis, Raynaud's, Graves' Disease, Graft vs Host Disease, Chemotherapy-induced dry eyes, and more.
Check for DED in Patients Who Don't Complain of DED
What?  Why would anyone check for a disease if the patient does not complain of symptoms?  Because asymptomatic patients who are diagnosed with lupus, thyroid dysfunction, Rheumatoid Arthritis (RA), or other autoimmune diseases often have had DED for so long that they don't realize that their symptoms are actually symptoms of DED.  They may just believe that the discomfort and blurry vision is a normal occurrence.
However, if there is a significant risk factor associated with the patient, a few minutes in the chair to conduct an anterior segment exam can provide a lot of information with no additional cost to the patient.    Tear film quality and quantity, hyperemia, meibomian gland dysfunction, and ocular surface staining may lead to a follow-up visit for a complete dry eye workup.
Finally, screening patients early for DED may actually help patients who don't have symptoms to save their vision.  Early detection for DED can keep a patient from permanent vision loss.
Performing a Through Case History, Physical Exam, and Ocular Exam
With nearly 20% of the population impacted by an autoimmune disease (AD), dry eye symptoms (DES) are on the rise.  Of those who suffer from AD, women make up 75% of the population. With the rising number, doctors should engage patients with both an existing diagnosis and any symptoms that may clue them into an untreated DES condition.  A through case history, physical examination, and ocular examination are vital in catching any DES that may have been overlooked.
Case History

– The most critical component of a patient exam, the case history allows for an organized and complete check of the "systems".  However, it does not provide all of the answers a doctor may need to make a complete and confident determination of DES.

Physical Examination

– Optometrists are trained professionals who focus most of their attention on ocular diseases.  However, much can be learned from the total evaluation of a patient. Hands, posture, and even gait can reveal areas of concern that may have been overlooked by the patient.

Ocular Examination

– There is a large group of patients who suffer from autoimmune diseases.  These patients often develop DED. Sjögren's syndrome is a perfect example. However, other autoimmune diseases, such as lupus, rheumatoid arthritis, and scleroderma are not always recognized.
Living with, diagnosing, and treating an autoimmune disease is difficult.  Seeing patients as a whole person, rather than just focusing on the ocular conditions, is vital in providing the patient with the finest diagnosis and treatment options.
Autoimmune disease is difficult. It's difficult to diagnose. It's difficult to treat. And, it's difficult for patients to live with day to day. Careful consideration of the patient as a whole rather than exclusively from an ocular perspective is critical to both making the diagnosis and providing the best treatment options.
TheraLife inc. located in northern California developed an all natural oral formula specifically to treat autoimmune dry eye diseases, especially Sjogren's.  This formula helps reduce flares and restore normal balanced tears for sustainable dry eye relief.  TheraLife Eye capsules succeed where eye drops fail.
For more information, call 1-877-917-1989  US/Canada. International (650) 949-6080